Lone Sorensen
Founder and Director of the International Institute of Neuro Reflex Therapy
"I am Lone Sorensen and I have been helping children and adults for the past 42+ years while traveling the world to study and teach others about natural medicine. My specialty lies within Neuro Reflex Therapy, and I am particularly passionate about working with children with special needs. "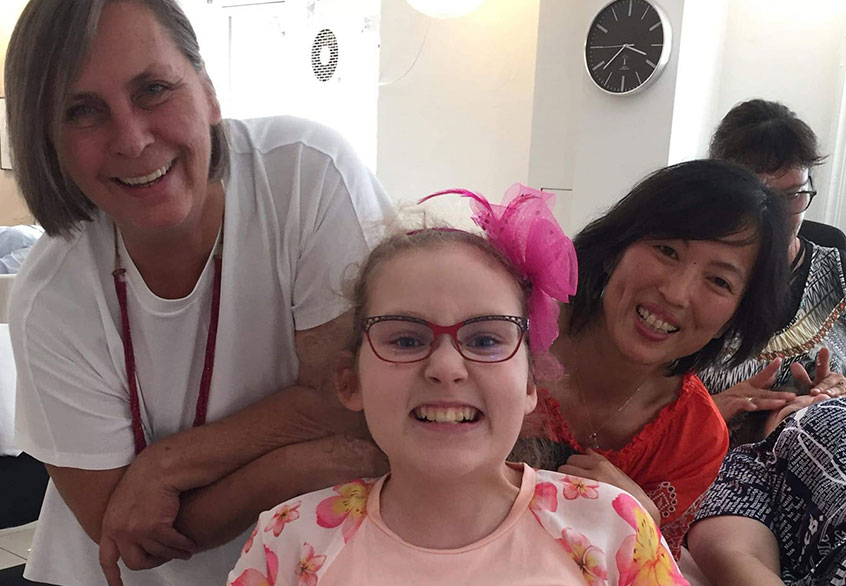 Lone Sorensen is the director of the International Institute of Reflex Therapy and has spent years dedicated to teaching her methods in Denmark, Sweden, Finland, the Netherlands, England, Japan, China, Australia, the US, Mexico, Argentina, Slovenia, Bosnia, Croatia, Poland, and Spain, where she teaches in coordination with more than 50 instructors.
Lone has participated in several national and international conventions.
Her concepts and methodology have been integrated into the research conducted at the Filadelfia Kurhuset State Rehabilitation Center of Denmark for patients with brain damage and dysfunction as of the year 2000. In March 2001, Lone was honored by the OMHS national department in Argentina with three titles of nobility; thus, making her the first reflexologist in the world to receive this distinction for her work with Zone therapy and facial, — hand- and foot reflex therapy.
Lone has always helped to improve other people's lives and thousands of clients can confirm that. She has also been interviewed on several TV shows.
Lone Sorensen is the author of the book Facial Reflexology.
The methods Lone Sorensen uses are based on different Microsystems with scientific research behind;

- Dr. Yamamoto, (YNSA), Japan
- Dr. Castillo Morales, Argentina
- Dr. Wong, USA
- Dr. Chau, Vietnam
- Maria Perez, Argentina
- Dr. J. Bossy, France.

Lone Sorensen has led many projects of rehabilitation around the world
Lone has led many projects, among others, in the Amazon jungle in Argentina, Guatemala, Nicaragua, the Desert of Oman, and Denmark.
More than thousands of children have been able to benefit from Temprana Reflex Therapy Parents Home training program since 1988.
Lone she has fought a tireless battle, traveling and teaching around the world to give hopeless parents and people with health problems new tools to improve their health and well-being.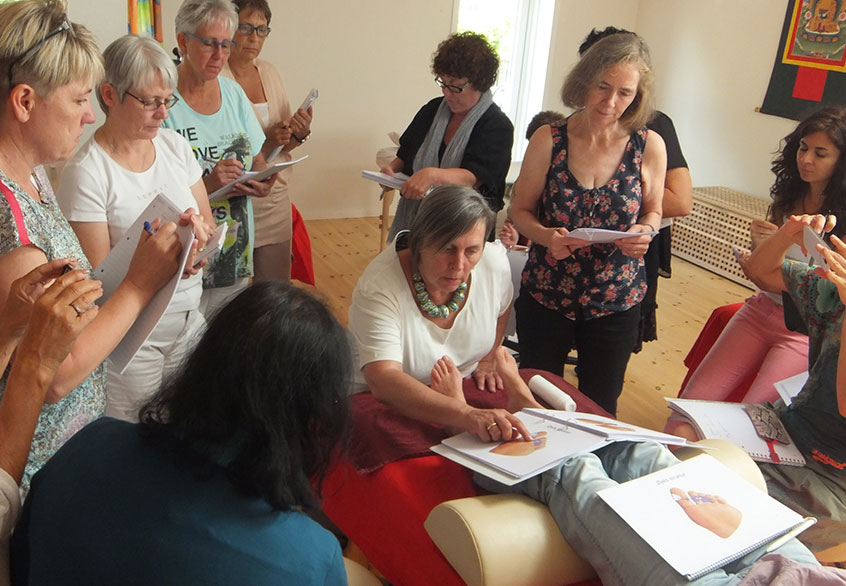 Mission
In 2001 Lone stabilized her Institute and administration in Barcelona, Spain, and began the organization of her International School of Reflex Therapy Lone Sorensen, offering education of her therapeutic methods, with a staff of 45 Instructors in 21 countries, in 5 continents.
Her methods have since then been offered at an International level from her institute in Spain.
Contact Lone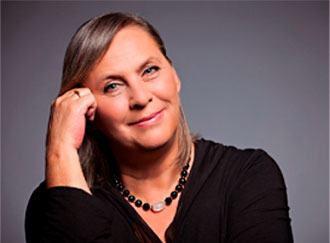 Lone Sorensen
Founder and Director of the International
Institute of Neuro Reflex Therapy